iPX Ethernet Paging System
iPD1280




Ethernet Paging Microphone
Improved with ultra low latency
Super fast processing with ultra low latency audio transmission
Sensor touch keypad with large colour LCD panel
iPD1280 is an ethernet version of PD1280 desktop paging microphone. It has all the feature of its predecessor and would fit tirelessly into the entire Amperes IP Paging Network.
​
It is easy to install with minimum required settings and with its latest firmware, the latency is almost negligible. With its almost real time audio transmission, use shall be assured of reliable audio transmission to remote sites without delay.
Allows multipoints paging with priority settings
Ultra low latency with almost real time audio transmission

Sensor touch keypad

Large LCD display

Multi point paging setup with name setting

Built in chime and selectable tone files

Mic and chime volume adjustment
Learn about various modules available in making a complete IP Paging System from Amperes
References of various installation formats for Amperes IP systems
Operating Voltage
Power consumption
Power connector

Zone selection
​
Keypad
Microphone
Chime
LED Indicators
​
Displays
​
Freq response
S/N Ratio
Audio conv format
Audio out controls
​
LAN Interface
Protocols
Priority protocols
Transmission mode
User Interface
​
Mic length
Dimension (WxHxD)
Weight
​
​
24V DC
2.04W
Barrel Jack
​
Numerical keypad, Groups, Siren, All Call, Repeat, Chime and Talk
Sensor touch keypad
Condenser ; unidirectional
4 tone up / down
Zone, power , audio, data, mic LED ring
LCD with white back illuminations
​
100 - 12 kHz @ 1kHz +/- 3dB
> 70 dB @ 1kHz
IMA ADPCM 16 bit; 24 kHz
Mic (local) and Chime ( via Web )
​
RJ45, 10/100 T Base
TCP / IP, UDP. IGMP, HTTP
ADMP, ADP
Unicast & Multicast
Web browser ( Chrome preferred )
​
370 mm
230 x 192 x 65 mm ( Excl Mic )
850 gms
Note :
Firmware Ver 1.29 ( Nov 20 ) Available - Stream bug fix
Please contact us for details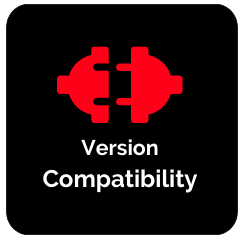 For uninterrupted operation of IP network, we would recommend the following versions to be used in your system.
Do check here as we shall make updates from time to time.

System information and changes to parameters can be easily updated through the user friendly web interface​
Firmware update interface provides easy device upgrade