iPX5101




Ethernet Paging Server
Improved with ultra low latency
Super fast processing with ultra low latency audio and data transmission
Only a single unit is required for entire system with auto detection of clients connectivity
Simplified setup procedures with web interface to ensure fast deployment.
iPX5101 is the network controller of connected IP devices to the LAN system. All traffices and communications are regulated and monitored such as priority access, logging and streaming. This latest version allows both Multicast and Unicast streaming by clients.
​
Initial settings of overall IP system starts from iPX5101 via its friendly browser. Only a single controller is required for whole system.
​
With constant upgrades, iPX5101's firmware can be easily updated, making it more powerful and able to cater for any future functions.
Ultra low latency processing for almost live audio and data transmission

Simple setup procedures through web interface

Live connectivity monitoring

Duplex communications

Allows Multicast and Unicast
Power requirement : Voltage
Current
​
Connectivity :
LAN Interface
Protocols
Priority Protocols
Client Connections
User interface
Firmware upgrade
​
Operating temperature
Humidity
​
Dimensions (WHD)
Weight
​
18-24V DC
350 mA
​
​
RJ45 ; 10/100T Base
TCP/IP, UDP, IGMP,HTTP
UDMP, ADP
225 Max
Web browser ( G Chrome )
Via web browser
​
-20 to 80 C
80%
​
482 x 44 x 180 mm
1.9 kg
Note :
Firmware Ver 2.33 ( Dec 21 ) Available -
Fix minor bugs of port address
See note below for Version Compatibility
Please contact us for details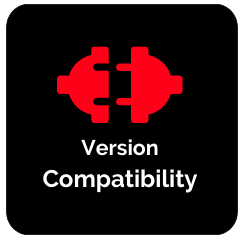 For uninterrupted operation of IP network, we would recommend the following versions to be used in your system.
Do check here as we shall make updates from time to time.
(Updated on 1 Oct 22 )
iPX5101 - V2.33
iPX5200 - V2.08
iPX5151 - V2.17
iPX5155 - V2.31
iPX5300 - V2.11
iPX5400 - V2.05
iPX5500 - V2.00

iEP1200 - V2.12
iEP1202 - V1.16
iPD1280 - V1.29
iPA5000 - V1.22 ( Class D )