iPX5455




4 Ch Ethernet BGM / Paging Client
Improved with ultra low latency
Super fast processing with ultra low latency audio transmission or extract.
Improved circuitry with better S/N ratio and quality audio.
iPX5455 is a rack mounted 4 channel BGM / Paging client, also known as ethernet audio extract. It works similarly as iPX5155, which extracts BGM and paging broadcast in iPX network. Multiple modules of iPX5155 in a 1 hu casing will reduce space usage in a rack, also making cabling works neat and easier to manage during maintenance work.

Each channel shall work independently with own network connection and audio / RS485 output. It can also be used as input source or sender, depending on your application and can be set through the web browser
Rack space saving when multiple clients are to be installed in a rack.
4 channels of independent ethernet audio extracts

Redesigned with ultra low noise and low latency

Save rack space for installation with multiple clients

API available for 3rd party software integration

Low bandwidth with high quality audio retrieval

Ease of programming or configuration with user friendly GUI

Power requirement : Voltage
Current
​
Connectivity :
LAN interface
Protocols
Priority protocol
Broadcast mode
​
Audio :
Analogue OUT
Input impedance
THD
SN ratio
Digital format
​
User interface
Firmware upgrade
​
Operating temp
Humidity
​
Dimensions (WxHxD)
Weight
24V DC
280 mA max
​
RJ45 : 100 Mb/s
TCP/IP, UDP, AGMP, HTTP
UDMP, ADP
Unicast / Multicast
​
​
1.25 V rms Balanced
300 Ohm
0.1 %
>80 dB
IMA ADPCM, MP3, WAV
​
G Chrome, IE, RS485
Via browser
​
-20 to 80 deg C
80%​
​
482 x 44 x 180 mm
2.4 kg
Note :
Firmware Ver 2.31 ( Jan 22 ) Available -
Expanded client connections, ultra low latency improvement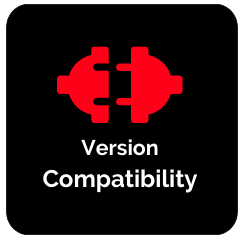 For uninterrupted operation of IP network, we would recommend the following versions to be used in your system.
Do check here as we shall make updates from time to time.