iPX Ethernet Paging System
iPX5500




Ethernet Communication Client
Improved with ultra low latency
Super fast processing with ultra low latency audio transmission
Universal ethernet interface for RS485 data, also suitable for other products
iPX5500 is data interface, allowing two way communication from Amperes PMX LAN software and remote equipment with RS485 data port.
​
Among application is QP Series power amplifiers, BC9740 battery charger and others, which have RS485 data ports that can be controlled with PC through LAN, allowing the user to control volume and monitoring of the equipment.
​
Usage of iPX5500 is not limited to Amperes range of products but any other devices with RS485 com port that need to be monitored via network.
Universal communication interface for RS485 data via IP

Two way communications

Compatible for all Amperes products
Learn about various modules available in making a complete IP Paging System from Amperes
Power requirement
Voltage
Current
​​
Connectivity :
LAN Interface
Protocols
Priority Protocols
Broadcast Mode
User Interface :
​
​
Dimensions
Weight
12-24V DC
<100mA​
RJ45 ; 10/100T Base
TCP/IP, UDP, IGMP,HTTP
UDMP, ADP
Muliticast
​
IE Ver 8 and above, Firefox,Google Chrome (preferred )
​
100 x 147 xx 40 mm
320 gms
​
Note :
Firmware Ver 2.00 ( Nov 21 ) Available
Download available at download page.
See note on Version Compatibility
Please contact us for details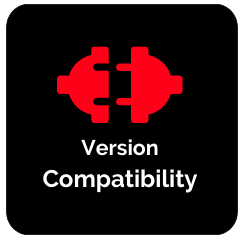 For uninterrupted operation of IP network, we would recommend the following versions to be used in your system.
Do check here as we shall make updates from time to time.

References of various installation formats for Amperes IP systems