" We take great pride in offering reliable, cost effective and user friendly systems for your needs, be it conventional, digital or IP based PA Systems. "
We are small, yet big enough to deliver satisfactions with unparalleled level of service.
For every segment of market, simple and basic to more sophisticated and demanding high profile installations,
we shall always have something for your needs
​
This is who we are and what we do
​
​
pROJECT PROPOSAL &
DESIGN
We assist in design concepts to suit to the needs, best in functionality and economic sense minus unnecessary items in overly designed proposals.
​
Our goal is simply " Keep it simple and yet functional beyond expectations "
We offer rack installation services and you shall be assured of high quality finishing and comprehensive Testing and Commissioning from our qualified personnel.
​
Never settle for less than pleasant workmanship as this would affect the reputation of your company.
After sales service is one of our core value. We understand the urgently to reduce downtime and we are always readily reachable to solve your matters.
​
We take pride of our low turn around time, typically in less than 48 hours
Introducing the all new product which shall be available by the end 2022. AR1400 has dual functions, one being audio recorder and the other being audio & event recorder. It is used to record any paging events within the PA system, saving the announcement audio and the time stamp for the paging. With its large memory bank, thousands of events & audio can be saved and reviewed when it is required.
​
Why it is important to record the event ?. It shall be used as evidence should any dispute that may occur for any information being broadcasted. The information can be easily retrieved through PC. AR1400 is built around web technology, enabling it to be accessed using PC or tablets via web browser.
A new product based on iPX5155, it is a rack mount version of BGM / Paging client which is suitable for large scale IP installation which shall not only save rack space, but would enhance the cable management and cost savings.
4 Ch BGM / Paging Client ( 4 Ch Audio Extract )
Weekly Programmable Timer with Web Interface
The PT1801 MK II is a powerful programmable timer ideal for a PA system. It comes with a web interface which makes programming easier than ever before. It features NTP synchronization, allowing you to keep your PA system in sync with the rest of the world. Its intuitive interface makes programming and maintenance a breeze. The PT1801 MK II truly is the perfect choice for your PA system.
Amperes has developed a specialized horn speaker for tunnel applications, with high power driver and highly directional projection, tuned to human voice which is critical for listening clarity.
It is also suitable for other long throw applications such as mosques, early warning systems, etc.
We are constantly updating or upgrading our products, both in firmwares and hardwares in sync with our continuous improvement policy to make Amperes a contemporary brand.
2022 / 23 Full Catalogues
Firmware / software and features upgrades can be viewed at individual product page as well as summary page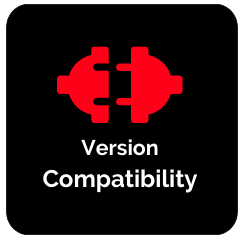 All firmwares related to iPX5000 Series have been upgraded .. with system improvement and significantly reduced the latency to almost unnoticed delay in audio transmission
Part of installation references, full list available under "Project References"
KK International Conv Center, Sabah
You shall be posted with new product updates or promotions that is available from time to time.
​
Your confidentiality is our priority and shall not be disclosed to any other third party.
​