iPX5200




Ethernet Music Server
Improved with ultra low latency
Super fast processing with ultra low latency audio transmission
Audio connectivity to 255 clients via multicast mode with quality audio streaming
It is also referred to as Network Audio Inserter which streams analogue BGM source to the LAN and extracted via iPX5155 or iPX5300. High quality streaming of up to 320 kbps MP3 file can be streamed in multicast mode.
​
It consists of 4 analogue line inputs and SD card slot with 8 groups of receiving clients, each of which can be programmed to 32 extract devices.
​
With centralised audio streaming source, the administrator shall have controls over the destinations BGM playback, making it suitable for most PA installation.
Accepts 4 analogue input sources and 1 digital format via SD card
4 analogue line input & 1 SD Card

Up to 255 IP Clients as audio extract

Client groupings for easier broadcast

High quality audio streaming

Multiformat audio encoding

Setup via browser

WIFI connectivity for wireless transmission
Power requirement : Voltage 18-24V DC Current 100mA
​
Connectivity :
LAN Interface RJ45 ; 10/100T Base
Protocols TCP/IP, UDP, IGMP,HTTP
Priority Protocols UDMP, ADP
Client Connections 255 Max
Audio inputs :
Input level Line level 1.25 V
THD 0.1%
S/N ratio 83 dB
SD digital format IMA ADPCM / MP3 / WAV
​
User Interface :
IE Ver 8 and above, Firefox,Google Chrome (preferred )
​
RS485 ( Service access only )
Note :
Firmware Ver 2.08 ( Feb 22 ) Available -
Bug fixes at client connections
Download available at download page.
See note on Version Compatibility
Please contact us for details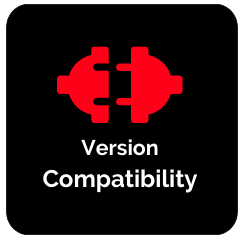 For uninterrupted operation of IP network, we would recommend the following versions to be used in your system.
Do check here as we shall make updates from time to time.