iPX Ethernet Paging System
iPX5155




Ethernet Paging / BGM Client
Improved with ultra low latency
Super fast processing with ultra low latency audio transmission
Used as BGM / Paging input device or as receiving unit
Multipurpose dry contact for event trigger / remote receiver trigger
​iPX5155 is a BGM / Paging client to be used in Amperes IP network system. It receives BGM audio transmission via IP from either PMX LAN software or iPX5200 Music Server and the audio out is sent to amplifier. At instance when a paging is made to this client, the BGM shall be muted to allow paging message to bypass the BGM. The music would resume once the paging is deactivated. However, any emergency paging from iEP or EP shall have highest priority over BGM and normal paging.
​
iPX5155 can also be used as input media for transmitting audio from music player or paging mic with RS485 data. Its function as transmitter or receiver can be set accordingly.
​
It has been improved with low latency transmission and higher audio quality streaming, suitable for high fidelity audio, capable of streaming of up to 320 kbps MP3 file. User shall have choice in selecting the streaming bit rate and has 5 band equalizer.​
BGM and Paging streaming

BGM muting feature in paging mode

High fidelity audio of up to 320 kbps

Selectable stream bandwidth

Continuous peer to peer streaming

Allows Multicast and Unicast mode

Multipurpose dry contact available
Learn about various modules available in making a complete IP Paging System from Amperes
References of various installation formats for Amperes IP systems
Power requirement : Voltage
Current
​
Connectivity :
LAN interface
Protocols
Priority protocol
Broadcast mode
​
Audio :
Analogue OUT
Input impedance
THD
SN ratio
Digital format
​
User interface
Firmware upgrade
​
Operating temp
Humidity
​
Dimensions (WxHxD)
Weight
24V DC
100mA
​
RJ45 : 100 Mb/s
TCP/IP, UDP, AGMP, HTTP
UDMP, ADP
Unicast / Multicast
​
​
1.25 V rms Balanced
30 Ohm
0.1 %
>80 dB
IMA ADPCM, MP3, WAV
​
G Chrome, IE, RS485
Via browser
​
-20 to 80 deg C
80%​
​
100x147x40 mm
300 g
Note :
Firmware Ver 2.31 ( Jan 22 ) Available -
Expanded client connections, ultra low latency improvement
Download available at download page.
See note on Version Compatibility
Please contact us for details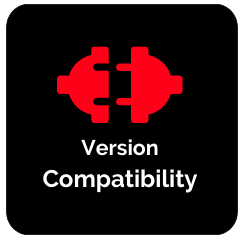 For uninterrupted operation of IP network, we would recommend the following versions to be used in your system.
Do check here as we shall make updates from time to time.