iPX Ethernet Paging System
iEP1200




Ethernet Emergency Paging Microphone
Improved with ultra low latency
Super fast processing with ultra low latency audio transmission
Can be used as conventional or in IP Paging installations
iEP1200 is an extention of the conventional EP1200 Emergency Panel which is now LAN ready. It is an essential tool for firemen to access directly to EVAC system with highest priority. All other paging in progress, music streaming would be directly cut off upon activation of the unit.

It has an added feature as compared with the conventional type, ie. it can be programmed as local system's highest priority paging device ( for distributed system), or as a global highest priority. Although it is essentially an IP based device, other analogue ports are available such as message player input, emergency dry contactand aux line audio output. Setup shall be done via web browser.
Easy setup via web browser
Simple setup via web browser

Local or global high priority setting

Built in siren tone generator

Visual FIRE indicator

Analogue trigger via dry contact

Aux RS485 data comm port

Volume controls for siren, mic and message sources
Learn about various modules available in making a complete IP Paging System from Amperes
Power requirement :
Voltage
Current rating
Power consumption
Microphone
Siren frequency
Inputs
Output
Priority sequence
Indicators
​
Connectivity :
LAN Interface
Protocols
​
User Interface
Dimensions
Weight
​
24V DC
300 mA
5W
​
Handheld condenser mic
8 KHz continuous
Message, BGM
1.2V rms bal
Mic - Siren - Message - BGM
Network, Active, Mic
​
RJ45 ; 10/100T Base
TCP/IP, UDP, IGMP, HTTP
UDMP, ADP
IE Ver 8 and above, Firefox
Google Chrome ( Preferred)
​
482 X 44 X 180 mm
1.9 kg
References of various installation formats for Amperes IP systems
Note :
Firmware Ver 2.12 ( Nov 21 ) Available ( Bug Fixes )
Bootloader Ver 2.06
​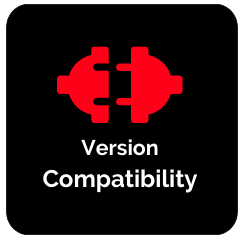 For uninterrupted operation of IP network, we would recommend the following versions to be used in your system.
Do check here as we shall make updates from time to time.

Only a few settings required during installation, enabling the device to be user friendly